The Adventure begins with your guide giving basic safety and riding instruction then we ride down Loreto's water front Malecon next stop we ride to the beach to take some memorable picture with the islands of Loreto as our backdrop.
Then we head up the arroyo taking the route of past Baja 1000 off road races and the historical route taken by Missionaries to San Javier where we will branch off and head for "Las Virgines", a natural spring with water pools. Once we arrive to take an approx 25-30min break and enjoy a quick snack and beverage then you and your guide will go for a quick trek to see the water pools and the beginning of the spring.
Then we prepare to head back down the arroyo and through the city until we arrive back at Rancho Quest.
If you prefer you can include your transportation from any hotel in Loreto (excluding villas del palmar, they have their exclusive carrier)
Only people from the age of 12 can drive.

If you need to cancel the tour, you can do so at no additional cost up to 24 hours before the start of the tour. Unfortunately, refunds cannot be made after that deadline.
**NOTE** All Itinerary times are approximate. Dependent on the experience of the riders. Larger groups and Groups with children driving tend to take longer. For more information please feel free to call.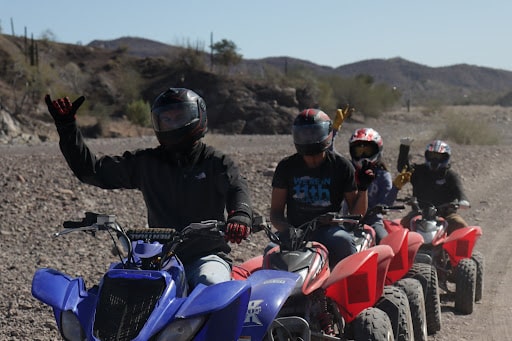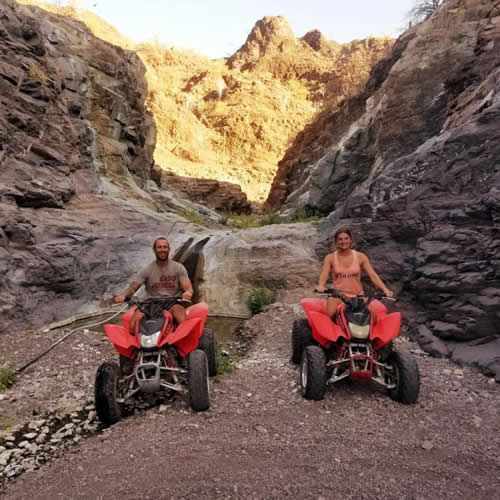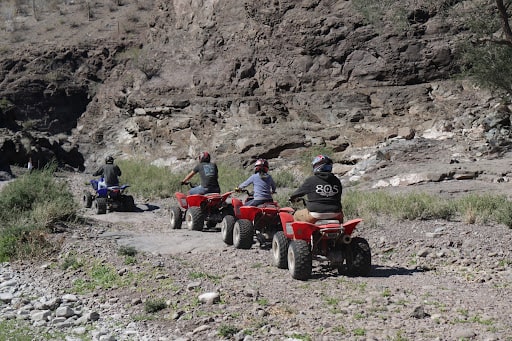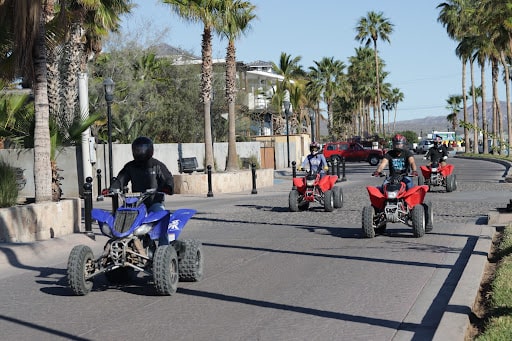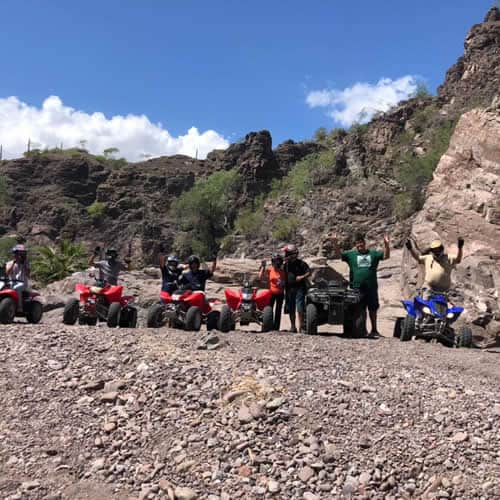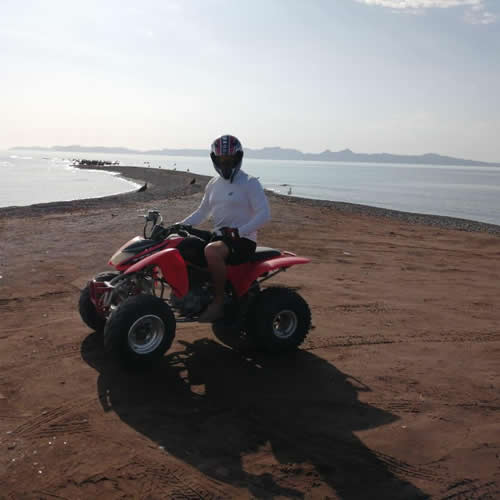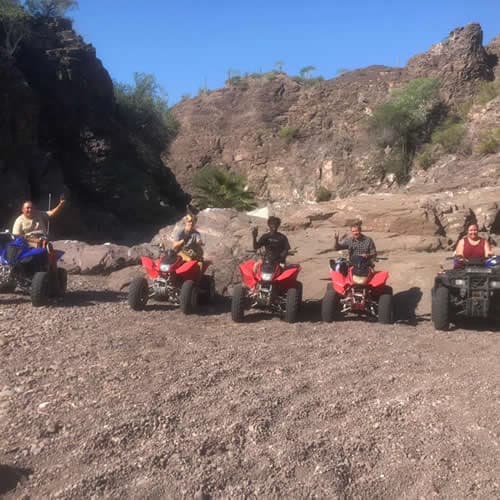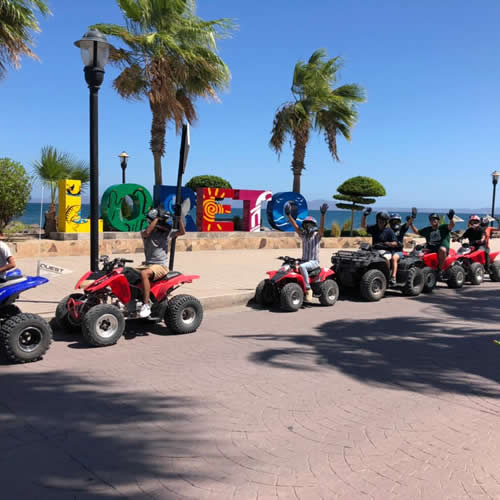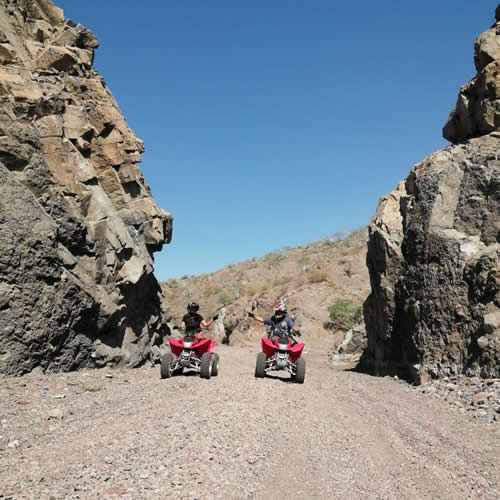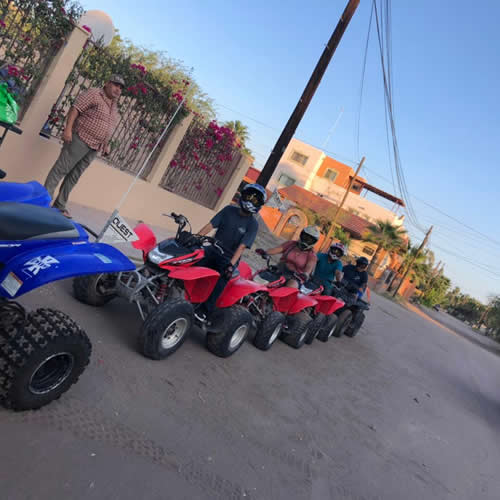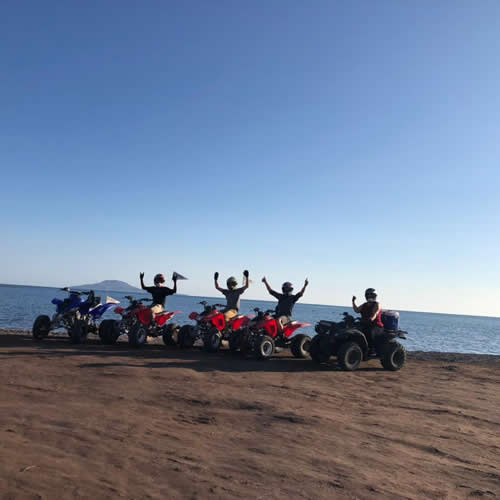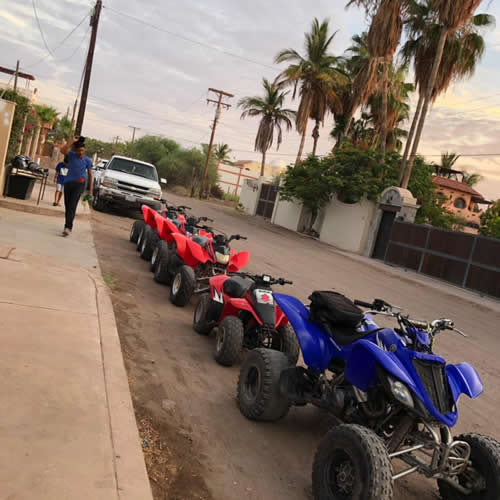 Searching Availability...
Do not hesitate to call us. We will be delighted to talk to you.